In general, marriage counseling inquiries tend to be designed to assist the couples in addressing any unexpected problem, and then enhancing their relationships for betterment. The truth is that dozens of the couples around the world often find it hard to phrase their questions when visiting the marriage guidance counselors.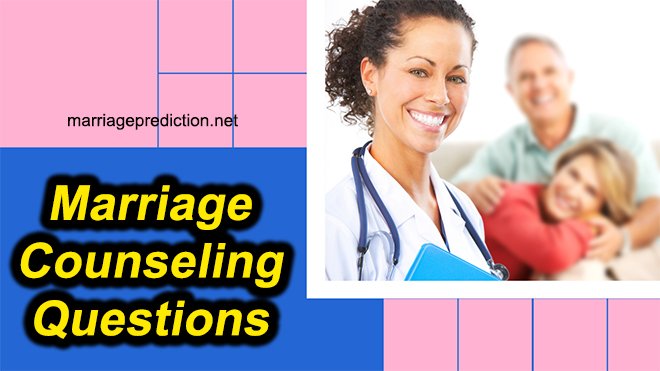 Although someone can delay getting professional support for their marriage, it is believed that counseling sessions are definitely able to give many insightful chances for both husbands and wives to examine the conflicts and potential stressful matters through the problem-solving approach which may strengthen their marital lives, rather than letting it continue in the negative way.
Marriage Counseling Questions To Strengthen Our Relationships
What are the main issues?
At the time, it is necessary for couples to understand the most critical issues of their relationship, and then be willing to discuss these ones with each other and with the chosen counselor.
Matters that often come up in the marriage counseling may be child discipline, finances, career concerns, communication, stepfamily problems, physical intimacy, and in-laws. Additional concerns can include the acute or chronic illness, addictive behaviors, infidelity, and personality differences.
At times, the couples can fight for years over lots of the issues without identifying specifically which are the primary ones or what care causing them.
Which matters are the most significant and serious?
In general, a therapist is able to aid the couples in sorting the issues by priority, and then start to deal with them in the constructive ways.
Initially, the husband and wife can disagree on the most or least important problems. For instance, the wife may claim that her husband often spends too much time at the office whereas the husband can feel that his wife tends to spend much money without following the budget.
Hence, via the thorough questions that invite both parties to express their own views, a counselor may help to determine which concern should tackle first, and then prioritize other issues afterwards.
In brief, there also other kinds of the marriage counseling queries that bother our mind day by day! We are advised to give our therapist all of our nagging questions so that we can know what should do. Please keep in mind that these will not end up being in the special treatment situation. We are also allowed to prepare our own extra queries for more clarification. Although the advice from the counselor can not be used as the treatment, it is meaningful enough to guide us towards the greatest path for our marriage!
Don't mind contacting us for further information of the article "Marriage Counseling Questions" by getting your questions filled below.
---